New item
There is various boiled pot rice such as the pike conger yahigata beautiful women (oyster) of the Nakatsu special product! ...
It is a popular hamburger steak set meal toward the New item child woman! ...

Pike conger fried cutlet curry
Please appreciate ...

pike conger fried cutlet curry

using the

pike conger of the specialty of Nakatsu

.
Noodles hot from a caldron and hot broth Shirasu-don
"New item"

kettle-cooked Whitebait rice bowl


I fully use fresh whitebait. Please appreciate it.
Taiwanese shaved ice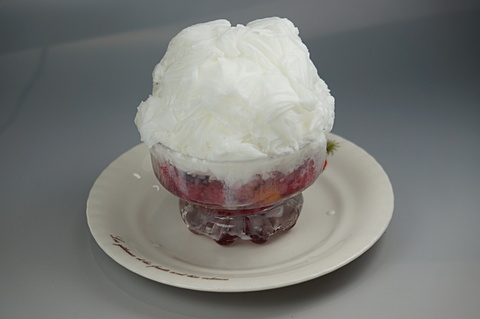 Taiwanese shaved ice (Snow ice)
◆Vanilla taste 480 yen ◆Strawberry taste 480 yen
Please enjoy the new feel to be removed like The moment you put it in your mouth "fuwa" and snow.